Warhorses Trained by Donwenna

Greetings to all from Tsuruko,

    News has reached me that our Lancer HL Donwenna Beasthealer just won The Shire of Shittemwoode's A&S championship!  WOO HOO!!!  :)  (Sorry, I'm just a little bit happy about this).

   She did not enter an equestrian tourney as most would expect, but rather, presented her horses as a Functional Science: The Trained Warhorse.  This was a real stretch for the judges who had never judged something like this before at an A&S competition.  She will have her documentation up on her website later on.

       Not only has she done Dragon's Laire proud, this is a huge step forward for the Equestrian Arts in An Tir as well.  Remember, it wasn't all that long ago that archery and rapier were struggling for "legitimacy" just as Equestrian is doing now.

HUZZAH!!

YIS,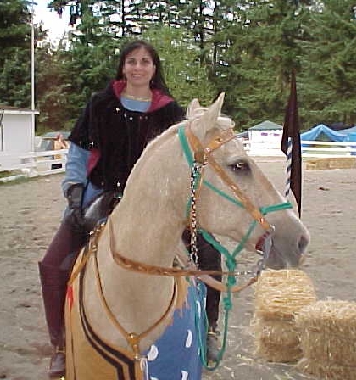 15.1 hd Palomino mare born 1970 - Feb 21, 2005; owned since 1972 & competed in SCA for the past  20 years.  Deceased at age 35.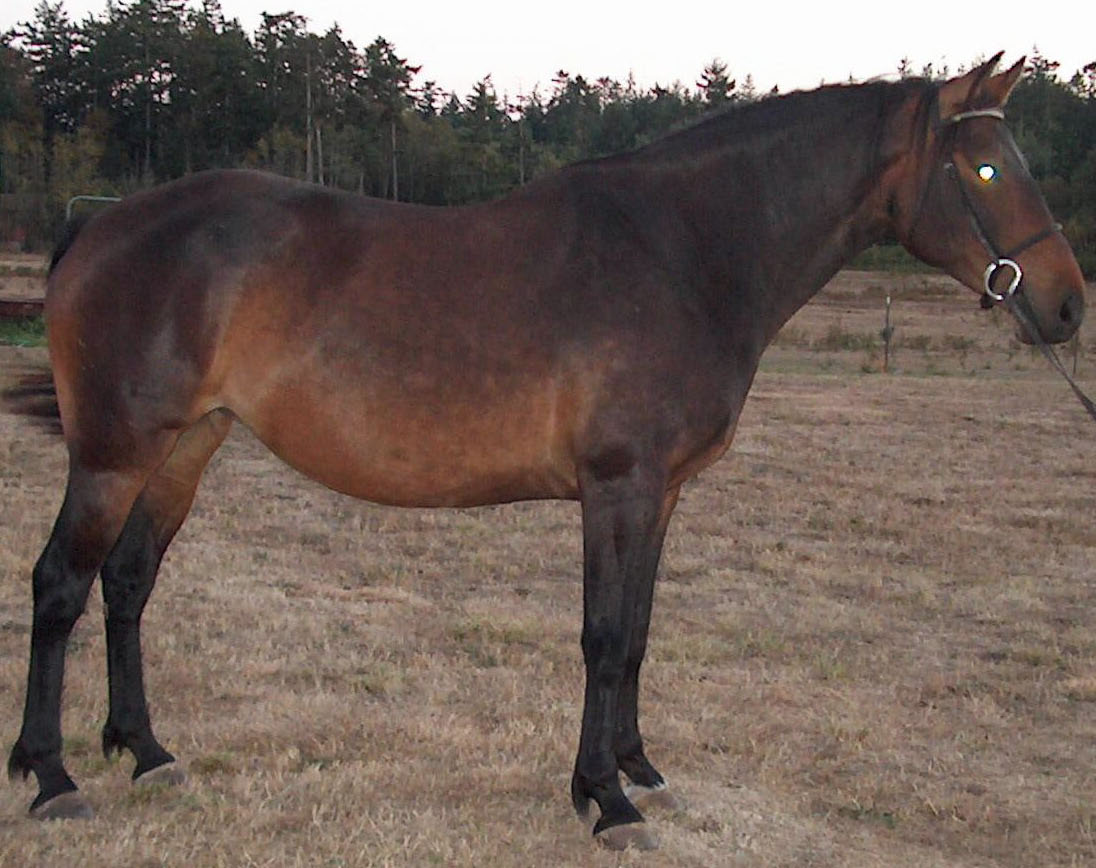 ANDROMEDA--16.3 PercheronX TB mare

DOB 2000; currently in training by Giraldus

under Donwenna's supervision

American Cream Draft -15.1hd ; Gelding

1985-2009; owned/trained since 1996. In 13th year of competition. Current Rider was  Giraldus Evienece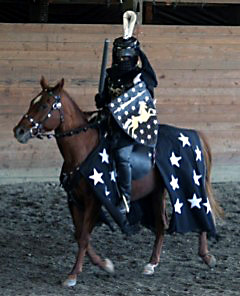 Antares- Registered Trakehner mare 16.2 hd DOB 1984 ; currently retired. Won the Summer Hunt Equestrian Championshop 2007

Pictured here at Black Lion Emprise IV--2004

Venus now eclipses the Moon with her splendor!

After the Moon, Venus is the brightest celestial body visible in the night sky;

but, now one also called Venus eclipses the beauty of the Moon

as she races thru starry fields!

Clouds now braided like ribbons thru her mane.

by Mevanwy de Courtecadeno

Maximus  8yr old Percheron gelding 17.3 hands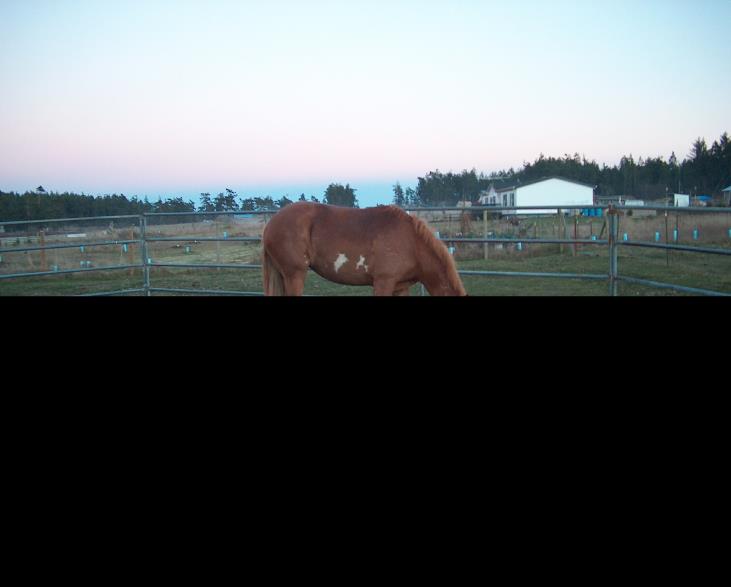 Artemis 4 yr old  16.3 hand chestnut Belgian X

Donwenna Projects

TEACHING -Classes, Ithras, Seminars taught
SERVICE - Offices held society-wide, Kingdom and Branch level